Kaufman Financial Group CEO Joins St. John's University Risk Management Board
Alan Jay Kaufman, chairman, president and CEO of Detroit/Farmington Hills, Michigan-based H.W. Kaufman Financial Group, has joined the School of Risk Management, Insurance and Actuarial Science board of overseers at the St. John's University Peter J. Tobin College of Business in New York.
Kaufman and H.W. Kaufman Financial Group have a longstanding dedication to insurance education. Kaufman has been an active and outspoken advocate for educating and attracting talent, and has initiated programs inside his own company and in academia. Under his leadership, vision and innovative programs, Kaufman Financial Group has reduced the average age of its more than 1,700-person employee base to 40.3 years — compared to the industry average of 54 years.
In a media release, Kaufman said it is the insurance industry's "responsibility to develop the leaders of tomorrow, help them establish prosperous and fulfilling careers – and perhaps plant the seeds of new enterprises."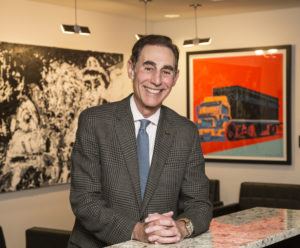 To improve the talent pool for Kaufman Financial Group and insurance companies throughout the industry, Kaufman and his team have pioneered several innovative education programs, including:
The Kaufman Institute: A unique and comprehensive continuing education program that provides professional development opportunities for industry professionals, from basic insurance and business skills to opportunities to acquire Associate and Baccalaureate degrees.
Endowed Professorship: Kaufman established the Alan J. and Sue E. Kaufman Endowed Professorship in Insurance and Risk Management with a significant gift at Michigan State University's Eli Broad College of Business – creating a first-of-its-kind program for the university.
Kaufman Emerging Leaders Program (KELP): KELP is a world-class management development platform for young insurance professionals with leadership potential and the desire to succeed in a highly profitable sector of the insurance industry.
Kaufman Advanced Management Program (KAMP): KAMP is a prestigious 18-month program designed for distinguished leaders to grow their managerial skills.
Earlier this year, St. John's Tobin College of Business ranked second among the 15 best risk management and insurance degree programs by the website Online Accounting Degree Programs, an internet resource for business students.
Founded in 1969, H.W. Kaufman Financial Group is a global network of companies that includes Burns & Wilcox, Burns & Wilcox Canada, Burns & Wilcox Brokerage, Burns & Wilcox Re, Atain Insurance Companies, Afirm Solutions, Chesterfield Insurance Brokers, Lochain Patrick, Cranbrook Underwriting, Global Excess Partners, Minuteman Adjusters, R.B. Jones, and Royal Premium.
Source: H.W. Kaufman Group