Former Scottsdale Insurance Chief Miller to Start New E&S Carrier, Ategrity
Mike Miller, the long-time president and chief operating officer of excess and surplus lines giant Scottsdale Insurance Co., is launching a new specialty property/casualty insurance company named Ategrity Specialty Insurance Co. that will focus on the E&S market.
Ategrity Specialty will be headquartered in Scottsdale, Arizona. It plans to operate in all 50 states on a contract binding and individual brokerage account basis.
Miller will lead the organization as chief executive officer. He will be joined by two others who formerly were with Nationwide and Scottsdale: John Goodloe, chief underwriting officer of brokerage, and Joe Griffith, chief information officer.
Miller first joined Nationwide in 1985 and signed on with Scottsdale Insurance in 1995 as chief financial officer. He became Scottsdale's president and chief operating officer in 2004. Miller helped grow the E&S insurer to a $3 billion company by 2014.
Goodloe is the former president of Excess and Surplus lines for XL Catlin (June 2014 until April 2016). Before that he was a senior vice president for Scottsdale from 2010 to 2014.
CIO Griffith has been a technology consultant with Vaco Technology since 2016 and prior to that was vice president, Information Technology, with Nationwide Insurance (2009-2016) and vice president, Information Technology, for Scottsdale (2006-2009).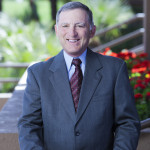 At the end of 2015, Miller stepped down from Scottsdale post to run Nationwide Ventures, where he managed strategic investments for the insurance giant. He has been an independent consultant since January, 2017.
After he stepped down as president of Scottsdale, Miller reflected on his years in the E&S business in an interview with Insurance Journal in January, 2016. He noted that the recession of 2007-2008 made growth difficult and the company had to work its way through a period of declining premiums. The company had prepared for the difficult period and that paid off.
"One of the things that we did during those strong years was to prepare for when the tougher times came. We developed new opportunities, added new programs, worked on our internal and external processes and systems, all with the objective to be prepared for the tougher times," Miller said."And we did very well during the downturn. We had one year of declining premium, a couple of years of flat premium and then began a growth cycle that resulted in Scottsdale hitting the $3 billion level in 2014."
He reflected also on how technology had changed the industry.
"First of all, in 2004, technology was a competitive advantage and if you did not have good technology, you could make up for it in other ways," he said. "Today, that is not the case. Technology is the price of admission … you have to have it or it is very difficult to compete for business."
Noting that the E&S market has been where new products often start, he said companies that can adjust to meet the "new generation of insurance needs" will succeed.
"It will continue to be a competitive marketplace with more capital than needed and additional companies coming into the market," he said in early 2016. "I have always valued competition because that is what keeps you from getting 'fat, dumb and happy.' It forces you to be on your 'A' game every day."