Tokio Marine to License Metromile's Connected Intelligence Platform
San Francisco, Calif.-based startup Metromile announced today that Tokio Marine Holdings Inc. has become the first insurance carrier to license Metromile's Connected Intelligence Platform.
Metromile in July announced $90 million in Series E funding co-led by Tokio Marine and Intact Financial.
Metromile new artificial intelligence platform was designed to provide real-time insights into a customer's lifetime value and improve claims through the collection and integration of targeted data throughout the customer lifecycle. The platform includes two core products, Customer Intelligence and Claims Intelligence, which are expected to be rolled out over the coming months.
The Customer Intelligence product is designed to use machine learning techniques to enable carriers better target risk at an individual level across their marketing investments and throughout the policy purchase flow.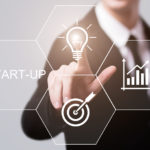 The Claims Intelligence product also uses machine learning. The product is designed to automate and identify fraud. It expedites and processes the majority of auto insurance claims, improving the customer experience while reducing loss adjustment expense and loss ratio.
Metromile, which operates via a pay-per-mile insurance model, is currently available in Arizona, California, Illinois, New Jersey, Oregon, Pennsylvania, Virginia and Washington.
Related: