Chubb Names Lupica President, North America; Krump Vice Chair, Global Underwriting, Claims
Global insurer Chubb announced appointments to two new executive positions.
Chubb has named John Lupica as president of North America Insurance, the company's largest division. Lupica is currently vice chairman, Chubb Group, and president, North America Major Accounts and Specialty Insurance. His new role encompasses his current responsibilities.
Chubb also appointed Paul Krump as vice chairman, Global Underwriting and Claims. Krump is currently executive vice president, Chubb Group and president, North America Commercial and Personal Insurance. He will retain his current executive responsibilities for global claims and risk engineering.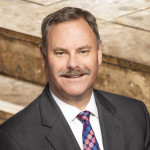 Both appointments are effective September 1. Both leaders will report jointly to Evan G. Greenberg, chairman and chief executive officer, and to John Keogh, executive vice chairman and chief operating officer.
Lupica
Lupica will have executive responsibility for all Chubb general insurance business in the United States, Canada and Bermuda including commercial property/casualty, personal lines, agriculture, and accident and health insurance. His scope of responsibility will include all products, underwriting, marketing and sales, claims, actuarial and support functions related to these business lines.
Lupica has 30 years of property and casualty insurance experience.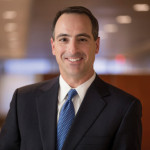 Prior to ACE's acquisition of Chubb in January 2016, Lupica was vice chairman of ACE Limited and ACE Group and chairman of Insurance – North America. Lupica was appointed vice chairman of ACE Limited in November 2013 and vice chairman, ACE Group, in March 2014.
He joined ACE in 2000 as executive vice president of the U.S. Professional Risk business and advanced to division president of the unit. He also served as division president of U.S. Regional Operations before being named president of ACE USA in 2005. He was appointed to the additional role of chief operating officer, Insurance – North America, in 2010.
Prior to ACE, Lupica served as senior vice president for Munich-American Risk Partners and held various management positions at American International Group.
Krump
In this new leadership role, Krump will oversee high-level underwriting policy and standards-setting, and provide operational direction and oversight in underwriting execution across Chubb's property and casualty insurance product lines, which include commercial P&C, personal lines and accident and health insurance globally.
Krump will be responsible for the company's global underwriting standards, rules, authorities and risk management and will share accountability for the profitability of the P&C books of business. The global underwriting and corporate underwriting functions will report to Krump and he will supervise the global product boards, portfolio management processes and underwriting audits.
Krump has more than 35 years of insurance industry experience. Prior to ACE's January 2016 acquisition of Chubb, Krump was chief operating officer of The Chubb Corporation, where he was responsible for the company's Commercial, Specialty, Personal and Accident & Health insurance lines; Claims; Global Field Operations; Information Technology; Human Resources; Communications; and External Affairs.
He joined the predecessor Chubb company in 1982 as a commercial underwriting trainee in the Minneapolis office, and has held numerous headquarters and field positions in the United States and Europe.