QBE Appoints Mann Head of Credit & Surety in North America
Insurer QBE has named Harpreet Mann as head of Global Credit & Surety for its North America division. In this role, she will develop strategy for enhancing the this book of business in North America while building relationships with prospective business partners.
Since joining QBE North America in 2008, Mann has served in a variety of leadership roles including vice president, technical underwriter for Global Credit & Surety; corporate counsel, Structured Trade and Political Risk; and associate general counsel in the Legal department.
Based in New York, Mann is also the executive sponsor of QBE's global Premiums4Good initiative in North America, which directs a portion of customers' insurance premiums into socially responsible investments.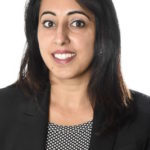 Prior to QBE, Mann was deputy general counsel for Exporters International, Inc., where she provided legal support to the underwriting group and handled general corporate legal and governance matters.
Mann is a licensed attorney in New York and New Jersey. Prior to becoming an attorney, Mann was a research associate at the Council on Foreign Relations.
Mann will report to Nicky Ablett, global head of Credit & Surety, QBE Group, and Steve Gransbury, head of Specialty Insurance, QBE North America.
QBE's Trade Credit team serves a range of sectors, including: financial institutions, commodity/natural resource trading companies, wholesalers, manufacturing and retail.