Sompo's Davis Named President of Canopius USA as It Eyes Expansion
Specialty insurer Canopius Group has appointed Lisa Davis to the new position of president and chief underwriting officer of Canopius USA, effective October 1.
Davis joins Canopius from Sompo America Insurance Services, where she has served as executive vice president, president, Asian Risk Solutions at Sompo International since 2016.
Reporting to Group CUO Mike Duffy, Davis will oversee all Canopius U.S. operations, comprising Canopius US Insurance, Inc. (CUSI) in Chicago and Canopius Underwriting Agency, Inc. (CUAI) in New York.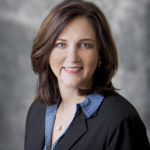 Davis will pursue what Canopius calls its "ambitious U.S. growth aspirations."
Canopius said it plans to also draw on its partnership with Samsung Fire & Marine Insurance, which became a significant minority investor in Canopius in 2019, by using its highly-regarded admitted paper to underwrite more U.S. business.
Davis said Canopius' Lloyd's and company platforms in the U.S. have operated as two largely independent businesses in the U.S., and she sees a "huge opportunity in bringing these together."
Davis began her career as a construction underwriter at St. Paul Companies in 1991. Since then, she has held several senior roles in the construction, manufacturing and multinational (Asian) markets for organisations including Zurich and Sompo America Insurance Services. In her most recent position with Asian Risk Solutions at Sompo International, Davis was responsible for leading Sompo America's operations across the U.S. and Japan, amounting to more than $400 million gross written premium.
Canopius is a global specialty (re)insurer with underwriting operations in Australia, Bermuda, China, Netherlands, Singapore, the UK and U.S. It underwrites through Lloyd's Syndicates 4444 and 1861 (managed by Canopius Managing Agents Limited) and a U.S. surplus lines insurer, Canopius US Insurance, Inc.