Chubb Names Updyke as Division President of Chubb Small Business
Insurer Chubb has named Jeffrey Updyke as vice president, Chubb Group, and division president, Chubb Small Business.
In this capacity, Updyke will have executive responsibility for Chubb's retail insurance business that serves small commercial clients in the U.S. and Canada. He will oversee all facets of the business including strategy, product and business development, underwriting and service operations, and profit and loss performance.
Updyke began his career with Chubb in 1991 as an excess casualty underwriter. He most recently served as chief operating officer of North America Field Operations, a role he has held since 2016.
Updyke will report to John Lupica, vice chairman, Chubb Group, and president of North America Insurance.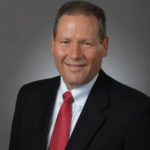 Lupica said that over the last several years, Chubb has made "significant investments" in its offering for small businesses and their agents, including the introduction the digital platform called Chubb Marketplace.