Progressive Insurance Marketing Chief Charney to Retire in 2022
Progressive Insurance reported that Jeff Charney will retire as chief marketing officer, a position he has held since 2010.
Charney's expected retirement date is January 2022. The company said the early announcement of Charney's retirement was made to allow for time to conduct an external search for his successor.
"Jeff and I have been talking about this for a few years. He wanted to leave at the top of his game, and I'm so glad he's able to do just that," said Progressive President and CEO Tricia Griffith. "He's a true pioneer in the industry with a proven track record of results through creative disruption, and his marketing leadership over the past decade will have a lasting impact on Progressive's brand, culture, and Marketing team."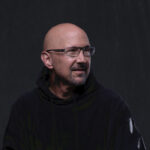 "I love this brand and am so proud of my team, the marketing characters we've all created, and the true character of the Progressive culture that I've been so fortunate to be a part of," said Charney..
Charney is credited with strengthening the company's landmark "Flo/Superstore" campaign through a cast of characters. In addition to the long-running Flo, her family, her sidekick Jamie, and the rest of the Superstore squad, his current slate of cast members include the parent-life coach, 'Dr. Rick'; the half-man, half-motorcycle, 'Motaur'; the stadium dwelling Baker Mayfield; the sign-twirling, 'Sign Spinner'; and the parent-leeching 'Rebel.'
The company's media budget has more than quadrupled since Charney's arrival to become the #3 spender in the country, according to Advertising Age Magazine. His team's marketing efforts helped the company achieve eight consecutive years of sales and prospect growth.
Before joining Progressive, Charney served as chief marketing officer at insurer AFLAC, retailer QVC, and real estate aggregator Homestore.com (now Move.com), among other senior-level corporate marketing posts.
Source: Progressive