Fowler Joins RHSB as VP – Employee Benefits Practice Leader in Fort Worth
RHSB (Roach Howard Smith & Barton) has hired Dennis Fowler as vice president in its Fort Worth Employee Benefits Practice group.
Fowler is a seasoned sales professional and has been an employee benefit consultant for over for years with another Dallas area broker. He has previous experience in sales management roles and in Human Capital Management consulting.
RHSB is an independent insurance brokerage firm providing business insurance and risk management solutions to companies of all sizes and personal insurance to individuals and families.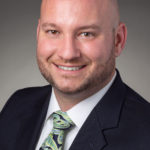 A member of Assurex Global, a privately held risk management and commercial insurance brokerage group, RHSB has offices in Dallas and Fort Worth, Texas.
Source: RHSB