AmWins Group to Acquire Georgia-Based Gresham & Associates
AmWINS Group Inc. — the largest wholesale insurance brokerage in the U.S. by premiums placed — announced that it reached a definitive agreement to acquire Gresham & Associates Inc.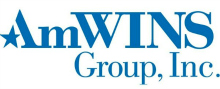 Gresham & Associates is a Stockbridge, Georgia-based wholesale insurance broker. The deal is expected to close by the end of the year.

Gresham & Associates, which placed $340 million in premiums last year, was established in 1979 by Jim Gresham and has grown to become one of the largest managing general agents (MGA) and wholesale brokerages in the country. With headquarters offices in Georgia, it has additional offices in Louisiana, Alabama, Tennessee, Indiana, Florida and Missouri.
Charlotte, N.C.-headquartered AmWINS Group is a specialty distributor of insurance products and services with expertise across a diversified mix of property, casualty and group benefits products. With over 2,500 employees located in 18 countries, AmWINS handles over $7 billion in premium annually through four divisions: brokerage, underwriting, group benefits and international.
Once the acquisition is complete, the combined firm will place more than $7.5 billion in annual premiums and be home to nearly 2,800 employees in 90 offices across 18 countries.
The combined organization will have access to hundreds of specialty lines markets and programs, as well as group benefits products and in-house property and casualty underwriting facilities.
In conjunction with the acquisition, Tony Gresham, current president of Gresham & Associates, will assume the role of president and CEO of Gresham & Associates division with responsibility for all sales and business operations. Jim Gresham will be chairman of Gresham & Associates division.