Florida May Scrap No-Fault Auto Insurance Law
Frustrated by a recent court decision temporarily blocking part of Florida's no-fault auto insurance law reformed last year, state lawmakers are considering scrapping the entire law. Current proposals would reinstate to a tort system and mandate that all drivers purchase bodily injury coverage.
Florida Second Judicial Circuit Court Judge Terry Lewis recently issued a temporary injunction against parts of last year's personal injury protection (PIP) reforms that limit medical benefits for non-emergency injuries and exclude acupuncturists and massage therapists from treating accident victims.
Florida Senate Banking and Insurance Committee Chair Bill Simmons (R-Altamonte Springs) said the injunction, which is currently being appealed, is creating uncertainty in the market. As a result, he said, it is time for the Legislature to consider whether the state's personal injury protection law remains a viable form of auto insurance.
"If you have been here very long at all we have dealt with this issue every four or five years with the view that next time there ain't going to be any next time," said Simmons, adding that last year's reforms were "as good a solution as possible for a system that is bleeding profusely."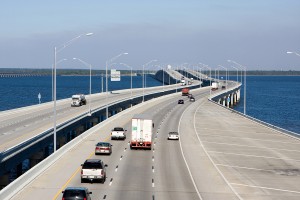 Simmons is proposing that the current no-fault law that calls for drivers to carry $10,000 in PIP coverage be replaced by one that calls for drivers to have $10,000 in property damage and $25,000 in bodily injury coverage per person for a total of $50,000 per occurrence.
Insurance representatives offered tentative support but expressed concerns over pricing and the possible consequences of moving to a tort system.
Michael Carlson, executive director of the Personal Injury Federation of Florida that represents State Farm, Allstate and Progressive, said he still supports last year's reform effort. However, he said, given the legal challenges and other obstacles to reducing costs it may be time to scrap the PIP system.
"After decades of trying to reform PIP, to drive out the fraud and hold down costs, we may have hit a point of impasse," said Carlson.
Carlson did suggest to lawmakers that if they press forward with mandatory bodily injury coverage they should allow drivers to purchase a lower level of coverage such as $10,000 per person and $20,000 per occurrence. He said that would allow more flexibility in pricing.
"Let the marketplace speak and let consumers make decisions so we can know what the pricing point should be," said Carlson.
Medical providers, however, cautioned lawmakers that if they abandon PIP they should require some medical payment coverage to offset the costs of serious injuries.
Florida Hospital Association representative Bill Bell said that 418,000 accident victims are treated in emergency rooms each year and of those 30 percent to 40 percent only have PIP coverage. He said moving to a no-fault system could seriously strain hospitals' resources since they may have to wait months to be paid.
"If the at-fault driver is not covered there are delays in payment from when doctors treat injuries to when there might be a settlement," said Bell.
Insurance representatives also said that the repeal of PIP should be accompanied by changes in the state's bad faith law. Under current law, if an individual disputes a claim, an insurer has 60 days to either pay the claim, resolve the dispute or be open to a bad faith claim. At a minimum, insurers said the same law should be applied to third-party claims.
Florida Association of Justice General Counsel Paul Jess, representing trial lawyers, disputed the argument. He said moving to a tort system does not necessarily mean there will be a flood of bad faith claims.
"We don't think there is a problem under the current law that needs to be fixed and we don't think a switch to bodily injury would cause a problem to be fixed," said Jess.
Despite the concerns over the PIP law, statistics gathered by the Office of Insurance Regulation show that last year's reforms have indeed lowered PIP rates since they took effect in July 2012.
Looking at the top 25 personal injury auto insurers that represent 80 percent of the market, 10 insurers that represent 42 percent of the market have decreased their PIP rates by at least 10 percent. Another four insurers decreased their rates by less than 10 percent while 7 percent filed for increases.
With the exception of State Farm Mutual — which lowered its PIP rate indication from plus 22 percent to plus 7.9 percent — the other largest insurers in the state filed for decreases in PIP rates. Geico General Insurance Co., Geico Indemnity Co., Progressive American Insurance Co., and Progressive Select Insurance Co., all filed for a 10 percent decrease in their PIP rates.
OIR Director of Property and Casualty Product Review Sandra Starnes said that it is difficult to estimate the impact of eliminating PIP because drivers purchase various amounts of coverage. She added, however, that most drivers already carry bodily injury coverage.
"It appears 90 percent of policies in Florida have bodily injury on them," said Starnes.
Starnes told lawmakers that based on an analysis of three large non-standard insurers and two standard insurers, if the mandatory bodily limits were set at $10,000 per person and $20,000 per occurrence, non-standard insurers would see rate decreases throughout the state. Standard insurers would only see rate decreases in areas where PIP fraud is prevalent.
If those limits were increased to $25,000 per person and $50,000 per occurrence both the standard and non-standard insurers would only see rate decreases in central Miami, Starnes said.