PCI Lobbyist Brown to Join Florida Law Firm Colodny, Fass
Attorney G. Donovan Brown, Southeast state government relations counsel for the Property Casualty Insurers Association of America (PCI), is joining the well-connected Tallahassee law firm of Colodny, Fass, Talenfeld, Karlinsky, Abate & Webb as a partner, the firm announced today.
Brown will transition from PCI to the position of partner at the firm during early December 2014. He will be based at the Tallahassee office directly adjacent to Florida's capitol.
His practice will concentrate in the areas of legislative, executive and public affairs, insurance regulatory law, administrative law and related matters, transactional law, and corporate counseling and representation.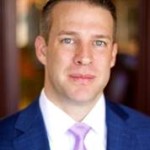 Brown is a former special assistant to former Governor Jeb Bush.
"My work at PCI has entrenched me amid the most significant challenges facing insurers today–ranging from international global regulatory convergence, to state and local political and regulatory impediments to individual company operational efficiency," Brown said.
Tom Gallagher, former Florida chief financial officer, insurance commissioner and lawmaker, is among the government consultants with the law firm.