Keystone Names Palefsky Georgia State Vice President
Keystone Insurers Group has named Sheldon Palefsky as Georgia state vice president.
Mike Reddy, Keystone's employee benefits division president and leader of field operations, said Palefsky joins Keystone's southern region team and will play a key role in helping its agents plan, execute and expand their sales goals.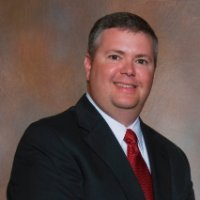 Palefsky has served multiple roles within the industry, including sales producer and production underwriter. Most recently, he served as a branch marketing manager for Columbia Insurance Group, where he managed the regional marketing efforts for five states.
Keystone was formed in 1983 when four independent insurance agencies teamed up to pool their experience and expertise. The group now has almost 300 independent agency partners in 11 states, providing agents with a community of like-minded agencies, industry expertise and access to specialized products for their clients. Keystone is ranked number three on Insurance Journal's 2017 list of Top 20 Privately-Held Property/Casualty Agency Partnerships.