Chairman of Florida Citizens Board Gardner Resigns, Aubuchon Appointed Interim Chair
Christopher Gardner, chairman of the Board of Governors of Citizens Property Insurance Corp., Florida's insurer of last resort, has resigned.
Gary Aubuchon, formerly vice chair, has been appointed as interim chair by Florida Chief Financial Officer Jimmy Patronis.
Gardner notified Patronis and Florida Gov. Rick Scott of his resignation on Aug. 13 in letters to both, saying, "the time has come for me to retire from my service on the board."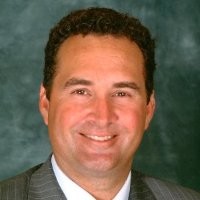 Gardner, currently the CEO of Hub International and based in Orlando, cited many achievements since he was appointed to the board by Scott in 2011, including successful depopulation efforts and the elimination of assessments on Florida residents. He was named chairman by former CFO Jeff Atwater in 2013.
"Collectively, I believe I speak for the Board and the entire team at Citizens when I say we are very proud of what we have accomplished, and that we have achieved what no one thought was possible back in 2011," Gardner said.
In a statement announcing Gardner's resignation on Aug. 22, Patronis thanked Gardner for his service on the board and called him a "tremendous asset" to Citizens and Florida insurance consumers.
"The work he and the Board have done over the last several years helped change Citizens for the better. His skills and expertise, including understanding the concerns and bringing the perspective of insurance agents to the table, were invaluable," he said.
In a statement to Insurance Journal, Citizens President, CEO and Executive Director Barry Gilway, praised Gardner's work on the board and as chairman.
"It's been an honor and privilege to work with Chris Gardner over the past five years. Under his leadership, Citizens has returned to its rightful role as the state's insurer of last resort, and is in the best financial position ever to serve our policyholders and protect Floridians from the burden of assessments," Gilway said.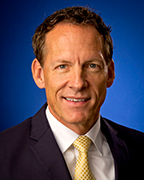 Per Florida Statute, Florida's Chief Financial Officer appoints the chair of the Citizens Board. Patronis said to ensure a smooth transition and avoid a gap in leadership as the state enters peak hurricane season, he was appointing Aubuchon as interim chairman.
"Gary's time on the Board, and deep experience with insurance issues makes him a great choice to take the helm," he said in a statement.
Gilway said Aubuchon, a former member of the Florida House of Representatives who was appointed to the Citizens Board in 2013, has been a major contributor to the board both as a vice chairman and as leader of the Citizens Claims Committee.
"I am really looking forward to working with him as we continue to seek opportunities to improve and face challenges that affect our policyholders and citizens of Florida," Gilway said.
Patronis did not indicate when a permanent chairman would be selected to the position.