Golson Joins Alabama-Based Palomar Insurance
Palomar Insurance has added Austin Golson to its sales team as an account executive, specializing in the transportation industry.
Golson is licensed in property & casualty insurance has experience in transportation and commercial industries.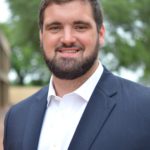 At Palomar, he will work to help clients understand the risks for their specific industry and company and help shape Palomar's insurance products for its clients.
Palomar Insurance delivers insurance programs to U.S. and international companies. It is headquartered in Montgomery, Ala. with offices in Georgia and Tennessee.