Florida Peninsula Promotes Austin to Director of Special Investigations
The board of Florida Peninsula Insurance Co., a top 10 homeowners insurance company in Florida, has promoted Virginia Austin to director of Special Investigations.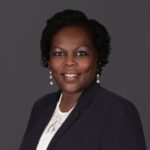 Austin, who began her career with Florida Peninsula as a claims examiner, has managed the company's Special Investigations Unit (SIU) team for the last seven years. In this new director role, she will represent Florida Peninsula regarding claims suspected of fraud in conjunction with the Department of Financial Services (DFS) and the associated law enforcement agencies in the state.
Austin joined Florida Peninsula in 2009, working her way from claims adjuster to examiner to fraud investigator. Under the leadership of the company's chief legal officer, Stacey Giulianti, she has helped build the current fraud investigation unit.
Florida Peninsula's SIU team is comprised of individuals with investigative experience as well as insurance expertise.
Florida Peninsula Insurance Co. offers multi-peril homeowners and flood insurance. The company insures approximately 150,000 homes, condo and apartment units located throughout the state. Florida Peninsula markets through a network of 2,500 independent insurance agents. It was first issued a certificate of authority to do business in April 2005 by the Florida Office of Insurance Regulation.