InsureTrust of Atlanta Adds Burke as Account Manager
Atlanta-based INSUREtrust has added Tara Burke as an account manager.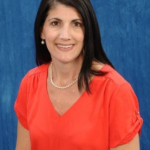 Before joining INSUREtrust, Burke worked as a Risk Management Consultant at USI, focusing on small to mid-size businesses. Her tasks included developing new client relationships, reviewing client liability exposures and developing insurance programs to mitigate any potential asset risk exposures.
Burke also owned and operated a Farmers Insurance Agency for 3.5 years before focusing on Commercial Insurance Coverage.
INSUREtrust, located in the Atlanta metro area, is a national insurance wholesaler focused on insurance for emerging risks generated with using the Internet – such as privacy and security breaches for more than 23 years.