New

You can now listen to Insurance Journal articles!
Florida regulators are required to perform post-mortem analyses on failed insurance companies, but few of the reports have been completed or released in recent years, and few people appear to be aware that they exist, the Miami Herald and Tampa Bay Times reported Tuesday.
State law mandates that the autopsies, which could shed light on the true causes of insurers' financial troubles, be done by the state Department of Financial Services. But in recent years, only one report has been posted or released – on the 2014 insolvency of Sunshine State Insurance Co., the newspapers reported.
That 73-page analysis, by Noble Consulting Services, shows that Sunshine's parent and out-of-state sister companies were taking millions of dollars out of the carrier through agreements that had not been approved by the state Office of Insurance Regulation, the newspapers reported.
The analysis cited Sunshine State's president for having a potential conflict with his fiduciary duties after it found that his bonuses were based in part on how much the carrier paid its sister company shortly before the insolvency. The report also found that unauthorized fees, along with accounting errors, helped sink the insurer, but that it was in trouble as early as 2005.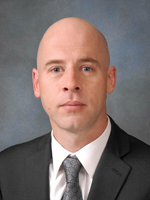 Only two Florida lawmakers have been provided the post-insolvency reports – state Sen. Jeff Brandes and state Rep. Evan Jennie, a DFS spokesman told the newspapers.
"I don't know why you wouldn't want to get that out to people as quickly as possible," Jenne told the Herald and Times.
The president of the Federal Association for Insurance Reform said his group would push during Florida's special legislative session for statutory changes that would require the reports to be made in a timely manner and be sent to lawmakers. State Sen. Jim Boyd, chair of the Senate Banking and Insurance Committee, said providing the autopsies is a good idea, but he doubted that would make it onto the agenda at the insurance reform special session, which begins May 23.
A spokesman for DFS told the Insurance Journal on Tuesday that the agency will now start posting the reports on its website, ahead of the session.
The autopsies can take some time to complete and to be posted because of the forensic accounting analysis involved, said Steve Hazelbaker, president of Indiana-based Noble Consulting.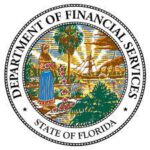 "My experience is it can take a number of months if not years," Hazelbaker said Tuesday. "Things move slowly sometimes."
The analysis firms and DFS may also have to negotiate with insurers and their attorneys over what trade secrets and privileged information can be included in the reports.
"Final insolvency reports are created following the full completion of the insolvency process, including all required litigation," DFS Communications Director Devin Galetta said.
For the Sunshine State autopsy, though, part of the analysis was completed in as little as 12 months. The company was liquidated in June 2014. The Noble Consulting analysis shows that one phase of its report was completed in June 2015 and another phase was done in March 2016.
After Sunshine State, six other Florida property/casualty insurers were liquidated between 2017 and 2021. It's unclear if the post-mortems on those companies are available or have been commissioned. Hazelbaker said his firm has not done other autopsy analyses for DFS in recent years and has no such reports in the works at this time.
"We're available and we always want to do more," Hazelbaker said.
Was this article valuable?
Here are more articles you may enjoy.