California Workers' Compensation Law Draws Scrutiny with NFL Case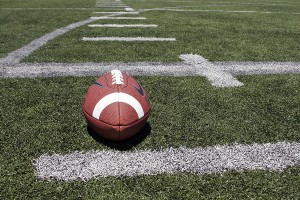 A leading Republican in the California State Legislature said he will push for an overhaul of a state labor law that makes the Golden State a magnet for workers' compensation claims by injured former professional football players.
Curt Hagman, the ranking Republican member on the Assembly Committee on Insurance, said it is "outrageous" that the state's workers' compensation framework allows retired professional athletes with no significant nexus to California to file claims for long-term injuries in the state.
California statute uniquely affords protections to employees on assignment temporarily in the state. Analysts say hundreds of out-of-state claims are pending. The issue attracted attention in June when a unit of Travelers Insurance sued the Denver Broncos of the National Football League (NFL) over workers' compensation claims filed in California by former Denver players.
Retired professional athletes who never played for California-based teams should not be afforded remedy for claims of cumulative trauma under California's injured workers' statutes, Hagman said in an interview with the Insurance Journal. "It's ridiculous and there definitely needs to be an investigation," said Hagman, R-Chino Hills, a member of the Assembly Republican leadership.
Lawmakers, Hagman added, "need to address this abuse or loophole" when the Legislature convenes its next regular session, Jan. 4, 2012. "I'll be looking at this, and I'll potentially be introducing legislation," the Assembly assistant minority floor leader said.
The claims are allowed under Section 3600.5(b) of the California Labor Code.
Hagman's disdain for this provision is shared by University of California-based social insurance analyst Frank Neuhauser, an expert on workers' compensation, disability measurement and occupational safety.

"This law might be an example where the California bar is just more creative than other states," said Neuhauser, executive director at the Center for the Study of Social Insurance, at the University of California, Berkeley.
"To me, it seems like a small number of applicants' attorneys have figured out a potential vein to mine here, looking for people with cases they can draw in under some kind of specialized rule," Neuhauser quipped. "You know, we can't have all football players filing their claims in California."
Neuhauser said out-of-state claims raise a bevy of legal questions, including whether an alleged cumulative injury is attributable to the athlete's career, and whether the trauma is linked to an injury suffered in California.
"It doesn't make sense; it's just crazy," Neuhauser said of Section 3600. "How do you know which state has jurisdiction, and how do you prove where the injury happened, especially if it's cumulative? It does not seem to me like a way to resolve injuries in professional sports."
Saul Allweiss, a Southern California worker's compensation defense attorney, said the complexity and ambiguity in Section 3600 often draws frustration.
"This is not a football player issue; it has to do with jurisdictional questions in general," said Allweiss, an advisor to the workers' compensation section of the State Bar of California.
NFL, Congress
To help quell jurisdictional issues and mitigate legal variances among the states, Neuhauser said the NFL should administer a league-wide workers' compensation program that's built into players' health care plans. Such a system, he explained, would likely require national legislation since a program would extend across state lines.
"This is something the league and Congress should work on," Neuhauser told the Insurance Journal.
Allweiss, who has represented large self-insured clients, cautioned against creation of such a league workers' compensation program.
"It may be a difficult issue to address legislatively as it relates to federal Commerce Clause issues," said Allweiss, founder of the Tarzana law office that bears his name.
Claims filings by nonresident former athletes in California have drawn increased attention from national media outlets, including the New York Times, which has reported extensively on the trend.
Despite the periodic calls for the state to jettison provisions allowing for nonresident injured-worker claims, there is just tepid support for altogether eliminating protections for workers on assignment in the state temporarily, such as airline flight crews and interstate truckers.
Notably, in 1997, California lawmakers eschewed a proposal by state Sen. Quentin Kopp, I-San Francisco, to restrict eligibility to specific injuries that occurred in the state.
Many out-of-state claims are for game casualties suffered decades before, records indicate.
Aside from the Workers' Compensation Appeals Board having to adjudicate claims disputes, 
California is not "disadvantaged" by Section 3600.5(b), Allweiss said, since claims liability is not foisted on taxpayers.
Even in cases when the responsible insurance company has collapsed or shuttered its doors, taxpayers remain held harmless. Since 1964, in cases where the insurer has been deemed insolvent and in the throes of court-ordered liquidation, the California Insurance Guarantee Association (CIGA) has handled payment to affected claimants.
St. Paul Sues Broncos
On June 6, St. Paul Fire and Marine Insurance Co. filed a federal lawsuit against the Denver Broncos Football Club, over workers' compensation claims made in California by nine injured former players.
The filing in U.S. District Court for the District of Colorado was widely reported by U.S. media outlets. In interviews with the Insurance Journal, Hagman and Neuhauser made their calls for significant changes in how nonresident claims are handled.
St. Paul's complaint for declaratory judgment seeks an end to a protracted coverage dispute it has with the football club. The complaint seeks from the U.S. District Court in Denver a binding ruling on the two parties' rights and responsibilities related to the pending claims.
The players' cumulative injury claims — each in excess of $100,000 — are blamed on their time on the rough-and-tumble gridiron, at least two decades ago, court papers indicate.
In its complaint, St. Paul denied a duty to either pay the players' benefits or indemnify the NFL franchise against the claims.
The filing in U.S. District Court for the District of Colorado notes that the football team's ownership, the Colorado limited partnership PDB Sports Ltd., has made demands to the insurer for payment.
Although named defendants in the civil action, the complaint does not accuse the former players of wrongdoing.
The claims being contested were filed by former star players Floyd Little, a Pro Football Hall of Fame inductee, and Randolph Gradishar, a seven-time Pro Bowl selection and five-time First-team All-Pro selection.
The other named defendants are former Broncos Edwin Smith, John Rowser, Louie Wright, Godwin Turk, Barney Chavous, Mike Schnitker and William Van Heusen.
Asked about the suit, Patrick Smyth, executive director of media relations for the football club, wrote in an email, "We are aware of the matter, and it is being handled by our legal counsel."
[The case is St. Paul Fire and Marine Insurance Co. v. PDB Sports Ltd. et al, D. Colo., No. 11-CV-01476. ]
Senior Circuit Judge David Ebel of the U.S. Court of Appeals for the Tenth Circuit on June 14 assigned pretrial matters in the case to be heard by U.S. Magistrate Judge Michael Watanabe. A hearing on scheduling in the case is Aug. 4.
Insurer Denies Responsibility
Although the case has drawn considerable attention to the California's unique protections for out-of-state employees, St. Paul is not challenging the legality of any part of California's workers' compensation framework. Rather, the wholly-owned subsidiary of The Travelers Cos. is seeking resolution of the claims dispute, involving five, decades-old policies. The oldest line took effect Feb. 1, 1974; the last policy expired Oct. 10, 1977.
St. Paul said none of the policies ever afforded coverage for worker injuries. The Broncos former owner, Rocky Mountain Empire Sports (RMES), purchased the policies on an "if any" basis for non-player employees the franchise had in New Mexico, the complaint alleged.
Because they were if-only policies, St. Paul said the identities of employees covered were never provided to the insurance company.

"No payroll was provided by RMES to St. Paul to identify any employees to be covered by the policies," the complaint read. "As a result, RMES was charged only a minimum premium ranging from $70 to $158 per year."
St. Paul, a Connecticut-domiciled corporation, underwrote the policies for standard workmers' compensation and employer's liability.
"The individual defendants have brought workers' compensation claims against PDB in the state of California, as a result of injuries alleged to have been suffered by the individual defendants in the state of California," the complaint read. "The policies provide no coverage for the California claims."
Players' Rights
If St. Paul prevails with a declaratory ruling in its favor, it could mean legal trouble for the Broncos franchise, especially if the player had no workers' compensation coverage, said noted California plaintiffs' attorney Michael Gerson, a founding partner of Boxer & Gerson LLP in Oakland. 

"If they have no coverage, the players could sue the Broncos for civil remedy…. as opposed to limiting their liability through workers' compensation," Gerson said in an interview with the Insurance Journal.
Moreover, he said the retired players' cumulative injury claims are welcome in California, which does not have a specific-injury requirement for claims.
"If you get hurt in California, then California law applies, and California benefits apply," said Gerson, chair of the state bar association's workers' compensation law advisory commission and former president of the California Applicants' Attorneys Association.
Gerson, who has litigated thousands of cases before the California Workers' Compensation Appeals Board (WCAB), was tapped by the NFL Players Association (NFLPA) to help possible claimants on the San Francisco 49ers or Oakland Raiders teams navigate the workers' comp system.
He scoffed at the notion players are capitalizing from their on-the-field injuries.
"Football players certainly are not exploiting the system," he said when asked if former players forum-shop for benefits.
Gerson said that although professional football players are relatively high-paid workers, if they become seriously injured, workers' compensation provides comparatively paltry maximum cash payments of $1,000 for some months.
Claimant-Friendly?
Neuhauser said he would not generalize California's workers' comp framework as applicant-friendly.

Whether a claim is accepted by the California system is based on contributing cause, as is the case in many states.
California, he said, is among the most generous jurisdictions for health care benefits.
However, when it comes to indemnity benefits, California is "less generous" than other states, Neuhauser said.

 "California tends to be on the middle to low end on those," he said. "But we tend to be quite generous in our medical benefits."