California Workers' Comp Veteran Havlick Dies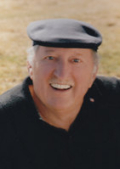 California workers' compensation industry veteran Joseph (Joe) George Havlick passed away on July 11 in Reno, Nev.
Havlick's insurance career spanned decades and included the formation of two successful workers' compensation carriers in California.
In 1977, Havlick and a group of investors formed Fairmont Insurance Co, where he served as the company's chairman of the board and president. Fairmont eventually grew to become one of the 10 largest workers' compensation carriers in California. But after 10 years, Fairmont was purchased by Transamerica in 1987.
After that, Havlick then formed his second insurance company, California Indemnity, which went public before selling to Sierra Health Services in 1995.
Havlick entered the insurance industry as a trainee at Zenith National Insurance Co. in 1954. In 1955, Havlick was named manager of Zenith's Fresno office, a position he held for seven years. In 1962, he was named vice president in charge of the San Joaquin Valley. In 1963, he was named Zenith's vice president in charge of underwriting, production and branch office operations in Los Angeles. Then in 1967, he was named executive vice president, a position he held for 10 years.
Havlick was born on March 21, 1931, in Chicago. In 1949, he moved to California with his family, where he attended Ventura College, Loyola University and UCLA. In May 1951, he was inducted into the Air Force and served during the Korean Situation.
He is survived by his wife Tanna, her son, Rhett Handley, and his six children — Ann Newbery, Michael, Lawrence, Gloria Glazier, Thomas and Nicole Neula — as well as nine grandchildren, one great grandchild, two sisters, one sister-in-law and numerous nieces and nephews, great nieces and nephews and a great- great nephew and a great- great niece.
Havlick's viewing will take place on Thursday, July 21, 2011, at 5 p.m. followed by a recitation of the rosary at 6 p.m. at the Walton Funeral Home, 875 West Second Street, Reno, Nev. A Mass of Christian Burial will be celebrated on Friday, July 22, 2011 at 1 p.m. at St. Rose of Lima Catholic Church, 100 Bishop Manogue Drive, Reno, Nev., immediately followed by interment at Our Mother of Sorrows Catholic Cemetery. In lieu of flowers, the family requests that donations be made to the charity of their choice.