SoCal Fire is Reminder Worst Could be Ahead
A 4-square-mile wildfire in a rural San Diego County community has destroyed roughly a dozen homes and has left one man dead, a sober reminder the state has a large number of high risk homes and that Southern California's peak wildfire season is almost here.
The Shockey Fire had forced the community of Tierra del Sol to remain under evacuation orders, with a total of about 80 homes evacuated at the fire's height. Those evacuations ended Tuesday afternoon.
"As of 4 o'clock we let residents return to Tierra del Sol," said Mike Mohler, a captain with the California Department of Forestry and Fire Protection, also known as Cal Fire.
So far 25 structures are being threatened. The fire also destroyed 14 outbuildings, and 11 vehicles since it began on Sunday, according to authorities. The cause of the blaze remains under investigation.
More than 955 personnel were fighting the fire. Assigned to the blaze are 80 fire engines, six airtankers three helicopters and eight watertenders.
Firefighters recovered a man's body from one of the destroyed homes Monday. Authorities say the man ignored evacuation orders issued for Tierra del Sol. One firefighter has also been reported injured.
So far California's wildfire season has yet to draw as much public attention as other wildfires in the West, such as in Colorado earlier this summer, where drought, winds and low humidity caused the state to experience a record season in terms of insured losses.
However, the California's peak wildfire threat, which is typically ushered in on Santa Anna winds that arrive in fall, has not yet arrived, said Pete Moraga, a spokesman for the Insurance Information Network. The high persistent winds and gusts often fan the flames of smaller fires, causing them to spread quickly.
"The Santa Annas usually hit Southern California in October and November," Moraga said. "The worst fires in California have always been in October, November."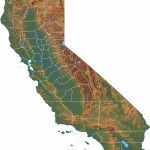 California had seven of the 10 most costly wildfires in U.S. history, according to IINC. Measured in inflation-adjusted dollars the Oakland Hills Fire in 1991 ($2.5 billion), the Witch Fire in 2007 ($1.3 billion) and the Cedar Fire ($1.2 billion) were the top three costliest in the nation. All were in October.
In fact, all but one of the state's costliest fires, the Santa Barbara Fire in late June of 1990 ($406 million) occurred in October or November.
More than 2 million homes in California face "extreme wildfire hazards," according to a study issued last week by an IINC and Verisk Insurance Solutions – Underwriting.
The study shows a majority of high-risk homes are located in Southern California. However, rural Northern California regions have the highest percentage of homes exposed to extreme fire dangers.
Nearly 15 percent of the 13.5 million homes in California face severe wildfire risk, according to the IINC report.
Along with the study IINC has published an interactive map on its website identifying particular counties at risk. Visitors can scroll over the map and up pops information on each of the state's counties. That information includes the total number of homes in the county, the percentage of homes at "Extreme/High Risk," the number of homes at "Moderate Risk," and the number of homes at "Low Risk."
The map differs from other fire maps put out by organizations such as Cal Fire, which is mandated by law to produce the maps.
While such maps take into account risks like vegetation, slope and history of wildfires, they don't take into account as many factors as insurers do when forming the basis for homeowners' insurance premiums, Moraga said.
"There has been a lot of confusion out there in the public," he said. "Cal Fire has wildfire risk maps that are color coded and mandated by the legislature, but their maps don't have all of the risk factors included that insurers look at."
Insurers also factor in fuels, history of fire, as well as how close a home is to fire station, whether that station is full time or volunteer, fire hydrants, width of streets and access routes for evacuation.
According to IINC's map, which uses data from ZIP codes, more than 417,000 high-risk homes are located in Los Angeles County. Southern California counties represent 53 percent of the high-risk homes statewide.
In San Diego County, where Shockey Fire is burning, there are nearly 240,000 homes classified as high-risk. That's over 20 percent of the county's total number of homes.
Statewide, insurers protected more than $3 trillion worth of residential property in 2011, according to the California Department of Insurance. The California FAIR Plan, the insurer of last resort insuring high-risk properties, insured less than 1.25 percent of it. As a result, private insurers cover nearly 99 percent of the insured residential properties in the state, the study shows.
In terms of acreage, 2003 was the state's worst wildfire season, with 739,579 acres burned. That year saw $2.37 billion in insured losses when adjusted for inflation. Following that year was 2007, which saw 518,021 acres burned and $2.3 billion in losses. Between those two years there were nearly 9,000 structures destroyed.
According to the CDI, average premiums for homeowners' policies have risen from $800 in 2003 to $922 in 2009.
Aside from unintentionally providing what could be a useful sales tool for agents, what IINC is trying to show with its map is not only that there are a large number of properties at risk of wildfires, but that there is a popular misconception that wildfires are only problems faced by mountain communities.
"People think it's only a mountain problem," Moraga said. "If you look at the way communities are being built now they are being built in the WUI (wildland urban interface), and what that means is these communities are spreading out so much because of the growing populations in denser areas."