Washington Insurance Commissioner Mike Kreidler reported that his special investigations unit sent 11 insurance fraud cases to the court system resulting in 32 felony charges and preventing more than $237,000 in loss in 2013.
Charges ranged from filing false insurance claims to conspiracy, and included forgery, money laundering, and first- and second-degree theft. Courts ordered more than $125,000 of restitution and fines. The bulk of the cases occurred in King, Pierce, Snohomish and Spokane counties.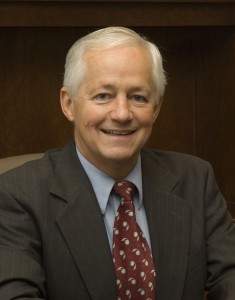 "Fraudulent claims raise costs for law-abiding consumers," Kriedler said in a statement. "We work closely with insurance companies to protect consumers from being victimized by scammers."
Some of the high-profile cases in Washington in 2013 include:
Keith Scribner of Spokane was convicted of insurance fraud and theft in March. He filed a claim on behalf of his mother, whose patio cover was damaged by heavy snow. He attempted to convince Liberty Mutual to pay upwards of $200,000 to replace the cover, which was reportedly worth only about $4,000. Scribner misrepresented the size and price of the original patio cover, but was caught when fraud investigators found an old appraisal that proved the original patio cover was a small, canvas cover, rather than a structure that spanned the length of the entire patio and wrapped around the chimney. Scribner was sentenced to 240 hours of community service, 15 days of electronic home monitoring and $7,000 in fines.
Kevin Kolenda sold insurance across the nation for golf tournament hole-in-one prizes. In Washington, he failed to pay several claims. In October, he pled guilty to two counts of selling insurance without a license and one count of first-degree theft. He was ordered to pay $15,000 in restitution.
Jenny Balsz of Colville pleaded guilty in May to insurance fraud after making false claims for more than $20,000 after a fire destroyed her house. Investigators were unable to determine the cause of the blaze, but Safeco and SIU investigators determined that Balsz tried to claim furniture and a clarinet were destroyed – items that she never owned. She was sentenced to 30 days in jail and $850 in fines and fees.
Seattle attorney Edward Callow and former insurance adjuster Fariborz Rahrovi, also of Seattle, were charged in December with first-degree theft, money laundering, perjury and obtaining a signature by duress, all felonies. The pair are accused of defrauding a Nationwide Insurance customer who was disabled in an auto accident. Nationwide paid its client $525,000, but Callow and Rahrovi are accused of keeping $200,000 and $165,000, respectively. A warrant has been issued for Callow's arrest after he failed to appear for his initial hearing. Rahrovi will appear in King County Superior Court on Jan. 9.
Kriedler's special investigations unit gets an average of 200 referrals per month. The unit works closely with insurance companies, the National Association of Insurance Commissioners, county prosecutors and the Washington state Attorney General's Office.
Was this article valuable?
Here are more articles you may enjoy.