Leavitt Group's Redwoods Hires Hodge in Northern California
Dawn E. Hodge has joined the Leavitt Group's Redwoods office and will focus on commercial insurance.
Prior to joining the agency, Hodge spent eight years with a personal lines not-for-profit insurance automobile club. She also worked as a claims adjuster representing Phoenix, Ariz..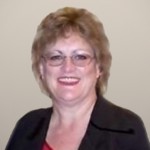 Leavitt's Redwoods office is part of the Leavitt Group, which offers clients property/casualty insurance, risk management and employee benefits services.