Montana Company Wants to Strike State Cap On Jury Awards
An office supply company is asking the Montana Supreme Court to rule that the state's cap on punitive damage awards is unconstitutional.
The constitutional challenge comes after a Butte-Silver Bow district judge upheld a $52 million jury award in favor of Masters Group International Inc. earlier this month.
Montana law caps punitive damages at $10 million or 3 percent of a defendant's net worth, whichever is less.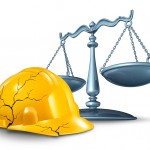 The jury awarded the company $41.5 million in compensatory damages and $10.5 million in punitive damages after previously finding Comerica Inc. reneged on a November 2008 agreement.
Masters' attorneys say the bank seized its accounts without notice, lied about Comerica's ability to use federal bailout money to help Masters and put the Butte company out of business.
Comerica is appealing the verdict.
Copyright 2021 Associated Press. All rights reserved. This material may not be published, broadcast, rewritten or redistributed.