California Water Authority Mum Over Possible Loss of Insurance
The battle over a California water district's insurance coverage has been a bit chilly the last few days.
The Central Basin Municipal Water District hasn't done much to head off threats by the Association of California Water Agencies Joint Powers Insurance Authority to cut off its insurance – nor has it replied to demands issued by JPIA its CEO said on Monday.
The controversy-riddled water district's problem are noticeable enough to garner coverage in the Los Angeles Times. It has had a large number of workers' compensation claims filed against it and its directors are involved in several lawsuits.
Central Basin's own lawyers say it violated state law by secretly creating a $2.7-million fund for a groundwater storage project, and the district has been accused of doing favors for the family members of politicians, according to the Times story.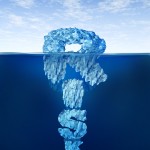 Walter A. Sells, JPIA's chief executive officer, seemed a bit frustrated when explaining his concerns about Central Basin.
JPIA staff asked a contingent from Central Basin to visit, and during that visit the issues were laid on the table.
"We told them to demonstrate if they want to work with us, and we told them they could do that," Sells said. "I haven't heard back from them yet."
Like many water districts in the massive water district insurance pool, Central Basin is insured through JPIA's pools for employment liability, property and workers' compensation.
JPIA's board meets on May 5 in Monterey, and staff has recommended that Central Basin be dropped from all three pools in the agenda for that upcoming meeting.
"Unless something changes the recommendation would be to cancel their liability, property and workers' compensation," Sells said.
Central Basin representatives did not return calls left on their voice mail for this story.
JPIA uses payroll to rank its members in terms of size. Central Basin comes in at about the middle of the pack of the authority's 290 water districts with roughly 30 employees. JPIA insures well over half of the roughly 400 water districts in California, with several large metropolitan water districts opting to self-insure.
Central Basin is a public agency based in Commerce that purchases imported water from the Metropolitan Water District of Southern California. There are reportedly 24 cities in Central Basin's service area.
Sells has been called in on several lawsuits involving Central Basin's various directors, and the entity's workers' comp claims have been mounting, he said.
"I've paid out more in losses than I've collected in premiums from them," he said of Central Basin's track record in the workers' comp pool.
Workers' comp losses for Central Basin are up around $400,000, according to JPIA.
Other problems include directors suing Central Basin itself as if they were a member of public, and sexual harassment claims, according to Sells.
The authority laid out some of its demands in a letter that includes JPIA paying for a negotiated settlement in the sexual harassment suit, requiring Central Basin to reimburse the authority for legal fees on another case and requiring Central Basin to agree to a six-month suspension of its EPL coverage.
Central Basin must also withdraw from the authority's workers' comp program, though it will be eligible to reapply within one year.
JPIA is also asking that Central Basin designate an existing employee with safety and risk management responsibilities to work with an authority risk consultant.
"The JPIA believes that this proposal will ensure protection to the people served by Central Basin Municipal Water District, but still impart how serious the JPIA views the recent actions of the Central Basin Municipal Water District's Board," the letter states.
In the face of a loss of its insurance, Central Basin's board voted earlier this month to wait for its general manager to provide options at the next meeting on April 28, according to a story in the Whittier Daily News.
"We have the JPIA proposal," district General Manager Tony Perez was quoted as saying. "It's pretty unambiguous. We're currently evaluating the cost and determining the liability to the district. Once we do that, we will come up with options and present them to the board.