Not Guilty Plea Entered by PG&E In Deadly California Blast
Pacific Gas and Electric Co. has pleaded not guilty to federal charges stemming from a natural gas pipeline explosion in California that killed eight people and injured 58 others in 2010, according to court filings.
The utility was indicted by a federal grand jury on April 1 and charged with 12 felony counts of violating safety regulations leading up to the deadly blast in San Bruno, a city of about 41,000 just south of San Francisco, according to the indictment.
The U.S. Attorney's Office accused PG&E of knowingly relying on "inaccurate or incomplete" infrastructure management records and failing to investigate its high-pressure natural gas pipelines after potential hazards had been identified, the indictment said.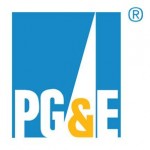 Each count brought against the utility carries a maximum $500,000 fine, the indictment said. Following Monday's arraignment, PG&E issued a statement apologizing for the San Bruno disaster.
"We're accountable for that and make no excuses," the statement said.
"While we don't believe any employee intentionally violated federal pipeline safety regulations, the legal process will ensure that all of the facts related to this tragic event are fully reviewed."
In addition to the fatalities, the explosion on Sept. 9, 2010 leveled 38 homes and damaged 70 additional residences in the typically quiet neighborhood. Witnesses reported seeing and hearing a thunderous fireball shooting hundreds of feet up into the sky from the ruptured pipeline.
An investigation by the National Transportation Safety Board blamed the explosion on the utility's lax approach to pipeline safety and lack of oversight by state and federal regulators.
The California Public Utilities Commission is currently considering fining the company as much as $2.25 billion for its role in the blast.
PG&E has spent more than $1 billion on safety improvements since the explosion, which regulators have said could be counted toward paying the fine.
The utility has been hit with multiple fines connected to the disaster and paid $70 million to settle related claims in 2012.
(Editing by Dan Whitcomb and Lisa Shumaker)