Golfer Wrongful-Death Case Jury Being Put Together
Jury selection has entered a third day in Las Vegas in a civil wrongful death and medical malpractice lawsuit against a Nevada physician who found the body of women's professional golfer Erica Blasberg after she committed suicide in May 2010.
Dr. Thomas Hess pleaded guilty in late 2010 to a misdemeanor obstruction charge for removing a suicide note and prescription medications from Blasberg's home in Henderson before police arrived to investigate her death.
Hess said he wanted to spare Blasberg's family embarrassment.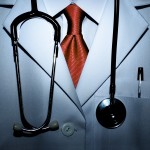 Blasberg's father, Mel Blasberg, accuses the 46-year-old Hess of having an inappropriate personal relationship with the 25-year-old golfer and of failing to provide proper medical care before she died.
Blasberg was found with a plastic bag over her head and a cocktail of prescription medications in her system.
Copyright 2021 Associated Press. All rights reserved. This material may not be published, broadcast, rewritten or redistributed.