EPIC Purchases Jenkins Insurance Services in California
The shareholders of Jenkins Insurance Services have sold 100 percent of their shares to Edgewood Partners Insurance Center.
Terms of the deal, which closed on July 17, were not disclosed.
Jenkins has California offices in Concord, Sacramento, San Jose, Orange County, and offices in Reno, Nev. The firm employs 160 and has roughly $34 million of annual revenue.
Jenkins shareholders Curt Perata, John Connell and Mark Karpenko became shareholders of EPIC. Jenkins is part of the Leavitt Group. Leavitt Group Enterprises, the Leavitt Group's parent company, received cash for its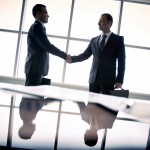 majority ownership in Jenkins.
EPIC has more than 600 team employees operating from locations across California, Colorado, Georgia, Illinois,Massachusetts, Nevada and New York.