Oregon Family of DUI Victim Settles with Driver, Restaurants
A settlement agreement in a Lane County, Ore. drunk driving lawsuit appears to award slightly more than $180,000 to the victim's heirs.
The Register-Guard reported the mother and two children of a Cottage Grove woman killed by a drunken driver in 2012 have settled for just over $60,000 each in a wrongful death lawsuit
The suit was filed against the driver and two restaurants that allegedly served him alcohol on the night of the wreck.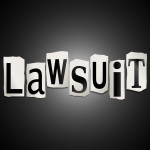 Forty-year-old Teresa Grondona died April 8, 2012, while driving to her job at a Cottage Grove convenience store. Her car was struck on Highway 99N by an oncoming pickup that drifted into her lane.
The pickup's driver, Jeremy Christopher Henry, is now serving a 10-year sentence for first-degree manslaughter and driving under the influence.
Copyright 2021 Associated Press. All rights reserved. This material may not be published, broadcast, rewritten or redistributed.