Lawsuit Against Vail Resorts Allowed by Colorado Judge
Vail Resorts could be required to pay hundreds of thousands of dollars in damages to the family of a teenager who died in an avalanche while skiing in Colorado January 2012.
Broomfield County District Court Judge Chris Melonakis this week allowed the parents of 13-year-old Taft Conlin to seek damages if a jury finds in their favor, making them eligible for more than $700,000. Relatives have said they would use the money for youth programs if they win.
The teen died in an avalanche on upper Prima Cornice on the front side of Vail Mountain. His parents, veterinarians Stephen Conlin and Louise Ingalls, sued, saying the company didn't close the run despite the avalanche danger. They say Vail violated the Colorado Ski Safety Act when it closed the top gate to Prima Cornice but not the lower gate.
Vail Resorts' attorney Robert Blume says Conlin took an inappropriate risk when he hiked into closed terrain. He said the judge's ruling is purely procedural and doesn't prove that damages are necessary.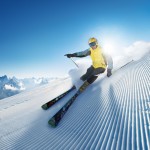 The Denver Post reported that Melonakis also ruled that the ski resort knew that avalanche danger was high enough at the time of the accident that it should have closed the trail gate. The judge said that by failing to close the gate, the resort "evinced an indifference or reckless disregard to the health and safety of others," rejecting its claim that it did not know skiers were accessing the upper portion of the trail from the lower gate.
"They weren't just negligent here, they were reckless," said the family's attorney Jim Heckbert. The resort knew it was a longstanding practice for skiers to hike into the trail from the lower gate, he said.
Vail says it has been closing only the top gate for more than a decade without incident.
The ruling is not the first time a judge found enough evidence to show the resort's actions caused the death of a young skier. The Colorado Supreme Court in 2007 found that Vail acted recklessly and a jury could grant damages to the family of Ashley Stamp, a 13-year-old ski racer who was struck and killed by an employee's snowmobile at the ski area. That case was settled outside of court.
A trial date has not been set in the Conlin case.
Copyright 2021 Associated Press. All rights reserved. This material may not be published, broadcast, rewritten or redistributed.