Colorado Resort Files Trademark Suit Over Salt Lake Ski Marketing
A Salt Lake City, Utah tourism group is defending its new marketing campaign, saying the Ski City slogan doesn't violate a Colorado ski resort's Ski Town trademark.
Visit Salt Lake says in a statement that the $1.8 million Ski City campaign promotes a different, more urban ski vacation experience. The campaign is designed to lure tourists in the lucrative winter sports industry away from Colorado and other destinations.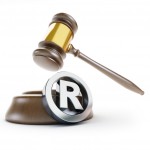 Colorado-based Steamboat Ski Resort is suing the nonprofit tourism-promotion group and four Salt Lake Valley ski resorts for trademark infringement, arguing Salt Lake is cashing in on decades of work it did promoting the Ski Town, U.S.A. brand for Steamboat Springs.
No hearings were immediately set in the case, which was filed in federal court in Denver.
Copyright 2021 Associated Press. All rights reserved. This material may not be published, broadcast, rewritten or redistributed.