2014 was Record Year for Idaho Farmers, Ranchers: Report
A new University of Idaho report says 2014 was another record year for Idaho farmers and ranchers.
Researchers say sales of milk, livestock and crops reached nearly $10 billion, the fourth year in a row that cash receipts set records.
The Idaho Press-Tribune reported overall sales jumped 16 percent between 2013 and 2014. Net farm income was $4.53 billion last year, up 46 percent from 2013.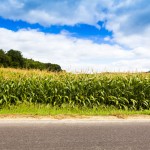 The potato remained Idaho's top crop with $885 million in sales.
Hay had record prices of $201 a ton last year, due to strong exports fueled by the drought in California.
Copyright 2021 Associated Press. All rights reserved. This material may not be published, broadcast, rewritten or redistributed.