Ex-Partner Defeats California's Firm's Bid for Personnel Records
Kleiner Perkins Caufield & Byers, facing gender-bias claims by ex-partner Ellen Pao, may not get access to her performance reviews, complaints about her and other personnel records it sought from her other employers in a case that has focused attention on discrimination in California's Silicon Valley.
Pao asked a state court judge in San Francisco to block demands Kleiner sent to social media company Reddit Inc. for those records and documents relating to an anonymous letter Kleiner's lawyers said urged them to question Reddit workers about run-ins with Pao.
In a tentative ruling Tuesday, Judge Charles Geerhart said the firm's subpoenas targeting records at Reddit, where Pao is now the interim chief executive officer, and BEA Systems Inc., where she worked before joining Kleiner, were too wide in scope or not relevant to the case. Pao's lawsuit is scheduled for trial on Feb 17.
Kleiner can get access to documents from Reddit about Pao's compensation and discussions concerning the lawsuit, according to the ruling.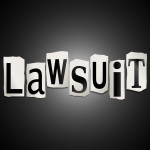 Pao claims Kleiner retaliated against her after she complained about the conduct of a male junior partner she said pressured her into having an affair in 2006. The firm tolerated gender discrimination, paying her and other women less and failing to promote them, for years after she ended a brief intimate relationship with the partner and complained about his inappropriate behavior.
Pao, who joined Reddit in 2013 and became interim chief executive officer last year, said Kleiner's "harassing" demands for records about her job performance and work relationships at companies other than Kleiner were "a fishing expedition" that violated her privacy.
In a case featuring allegations of sexual intimidation in the workplace, women executives being excluded from a client dinner and retaliation and lower pay for those who complained, Kleiner's lawyers said information about Pao's workplace conflicts and pay are fair game since she seeks compensation for future lost income. Pao says Kleiner fired her, while the firm says it advised her to leave based on her performance.
Kleiner, which provided startup financing to Amazon.com Inc. and Google Inc., will continue to press for access to documents at Reddit about whether she Pao will be hired as full- time CEO, Jessica Perry, the firm's attorney, said at a hearing Wednesday in San Francisco.
"That strikes me as highly confidential stuff," Geerhart said. "I think there are major privacy concerns here."
Since Pao is seeking future lost wages in her lawsuit, the positions she holds and the salary, stock options and benefits she earns at Reddit now and going forward are relevant to the case, Perry said.
"If she has performed poorly as the interim CEO and there are reflections about that, that is directly relevant," Perry told Geerhart. "She put those directly at issue here by suing and suing for lost wages."
Geerhart will make a recommendation to the judge presiding over the case who will issue a final decision. He scheduled another hearing on the matter for Feb. 2.
Pao's lawsuit is meritless and an independent investigation found that the firm doesn't discriminate on the basis of gender, Kleiner has said. The affair was consensual and Pao planned to leave the firm in 2007, after the relationship ended, because she was dissatisfied with her job as chief of staff to Kleiner managing partner John Doerr, the firm said in court filings.
Alan Exelrod, Pao's attorney, and Christina Lee, a spokeswoman for Menlo Park, California-based Kleiner, declined Tuesday to comment on the case.
The case is Pao v. Kleiner Perkins Caufield & Byers LLC, CGC-12-520719, California Superior Court (San Francisco).