Former California Agent Pleads Guilty in $6M Fraud Case
An Upland, Calif. man has pleaded guilty to federal bank fraud and tax charges in relation to a loan scam that reportedly netted him more than $5.9 million.
Derek Richard Brewart, 53, a former licensed insurance agent and owner of Hamilton Brewart Insurance Agency in Upland, pleaded guilty late Monday before United States District Judge Jesus G. Bernal.
Brewart pleaded guilty to bank fraud and filing a false tax return. As part of his scheme, Brewart reportedly secured loans from Universal Bank in his clients' names without their knowledge or authorization.
The investigation revealed that from at least 2008 through 2012, Brewart submitted fraudulent loan applications to Universal Bank to secure premium financing loans, which he used to pay HBIA's expenses. The investigation also revealed that the insureds for which Universal Bank extended the loans had obtained insurance premium financing from other lenders or paid their insurance premiums in full.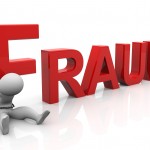 To cover up the scheme and conceal his criminal activity from HBIA's customers, Brewart reportedly used a post office box to route correspondence from Universal Bank about the loan applications, rather than his clients' actual mailing addresses.
"Brewart's greed led him to rip off his clients and violate his fiduciary responsibility as a licensed agent," Insurance Commissioner Dave Jones said in a statement. "We will continue to use every resource available and work with our law enforcement partners to aggressively pursue criminals."
The investigation also revealed Brewart filed false tax returns for tax years 2010 and 2011. As part of his guilty plea, Brewart admitted that he failed to report approximately $785,922 of the income he received to the Internal Revenue Service for the two years.
Brewart is scheduled to be sentenced by Bernal on July 13, at which time he faces a statutory maximum sentence of 30 years in federal prison for the bank fraud charge and three years in prison for the tax charge.
The investigation against Brewart involved federal and state law enforcement agencies, including the Federal Bureau of Investigation, the California Department of Insurance and the Internal Revenue Service – Criminal Investigation. The case was prosecuted by the United States Attorney's Office.