Protector Holdings Acquires Peartree Insurance in California
Protector Holdings has acquired Brea, Calif.-based Peartree Insurance Services.
Terms of the deal were not disclosed.
Peartree specializes in providing insurance services to Hispanic consumers.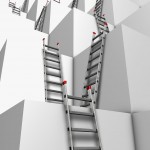 Protector Holdings in 2013 acquired Premier Insurance Services, which targets the Hispanic community. Peartree will be added to the Premier portfolio, giving Premier 25 locations across California and the West.
Protector Holdings is a joint venture of Edgewood Partners Insurance Center and Dowling Capital Partners.