Colorado Legislators Weigh Harsher Punishment For Repeat DUIs
Repeat DUI offenders in Colorado will face tougher penalties under a bill lawmakers are considering this year.
Colorado is among five states where DUI offenders face only misdemeanor charges even after repeated convictions. Lawmakers want to change that so people convicted of driving drunk will face felony charges after three or more offenses.
The proposal is up for its first hearing in a House committee Thursday.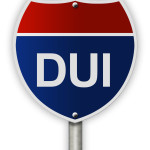 Republicans have tried in recent years to pass a bill raising the penalties for multiple DUIs. But their attempts have failed amid concern about the costs to the judicial and prison system.
Democratic Gov. John Hickenlooper called on lawmakers to pass the bill this year.
Copyright 2021 Associated Press. All rights reserved. This material may not be published, broadcast, rewritten or redistributed.