Two California Insurers Agree to Change Use of Death Master File
California Insurance Commissioner Dave Jones announced multi-million dollar settlement agreements with Guardian Life and Pacific Life related to their use of the Social Security Administration's Death Master File database.
Both insurers agreed to reform their business practices and use the database to search for policyholder beneficiaries that might be owed benefits from a life insurance policy.
"I commend Pacific Life and Guardian Life for entering into these settlements," Jones said in a statement. "I urge other life insurers to follow the lead of these insurers and reform their business practices to use the Death Master File database to identify when policyholders have died and to pay benefits to their beneficiaries."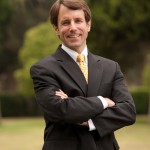 The Death Master File database provides insurers with the names of people in the U.S. who are deceased and have Social Security numbers. Using this information, life insurers are able to identify deceased policyholders and pay life insurance benefits. But some life insurers used the database only to benefit the insurance company –to identify deceased annuitants to stop annuity payments, but not to pay life insurance benefits, for example.
As a result of an investigation and settlements obtained by state insurance commissioners, life insurers have returned more than $1 billion to beneficiaries nationwide.
Guardian Life and Pacific Life have agreed to compare all company records against the Death Master database to determine whether there are unclaimed death benefits and conduct a thorough search for beneficiaries to whom unclaimed benefits may be owed.
As part of the settlements, Guardian Life will pay $2 million to the states participating in the national investigation of life insurers and Pacific Life will pay $2.45 million.
Insurance Commissioners for California, North Dakota, Florida, Illinois, New Hampshire and Pennsylvania, are leading the national investigation of life insurers to ensure compliance with California's Unfair Insurance Practices Act and similar laws in other states.