Washington Sues Highway Builder in $29.4M Suit
The Utah Department of Transportation is suing a company that built a stretch of Timpanogos Highway south of Salt Lake City that has been plagued by problems.
The state agency filed a lawsuit last week in Utah state court against the design-builder Flatiron/Harper Joint Venture. The lawsuit seeks $29.4 million in damages.
The project began in 2009 to add commuter lanes to a six-mile stretch of State Route 92 between Lehi and Alpine. It was supposed to be done by 2011, but didn't open until 2012. It's been plagued by problems since opening.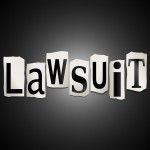 The lawsuit contends those problems are the fault of the company.
Officials with Flatiron Harper weren't immediately available for comment. Online court records don't show any attorneys listed.
Copyright 2021 Associated Press. All rights reserved. This material may not be published, broadcast, rewritten or redistributed.