Leavitt Insurance Agency Hires Guthrie in Utah
Preston Guthrie has joined Leavitt Insurance Agency's St. George, Utah office.
Guthrie will focus on employee benefits and life insurance.
He has a strong background in sales and life insurance.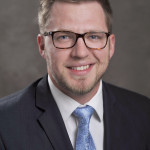 Leavitt Group Insurance is part of Leavitt Group, a large largest privately-held insurance brokerage.