Former Worker Sues Safeway in Oregon Over Leering Customer
A former employee of a Safeway in Oregon has filed a lawsuit against the grocery store chain saying she was forced to quit because a customer repeatedly stared at her breasts and made vulgar comments.
The Oregonian reported that 44-year-old Daphne Lannan says in a lawsuit filed last week in Multnomah County Circuit Court that she asked managers at the Lebanon Safeway to stop the customer but they did not.
A Safeway spokeswoman declined to comment about Lannan's lawsuit, citing the pending litigation.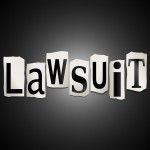 According to the lawsuit, Lannan began working at the deli counter in November 2013. She says a male customer began to comment about the size of her breasts, saying he wanted to touch them.
Lannan's attorney says the law allows employees to sue their employers for sexual harassment by non-employees.
Copyright 2020 Associated Press. All rights reserved. This material may not be published, broadcast, rewritten or redistributed.