California Insurance Company Oversight Law Signed
California Gov. Jerry Brown has signed Assembly Bill 553, which establishes new oversight aimed at reducing the number of insurance company insolvencies.
AB 553 was authored by Assemblyman Tom Daly, D-Anaheim, and was sponsored by Insurance Commissioner Dave Jones and by insurance industry stakeholders.
AB 553 improves oversight of the corporate governance of insurers by aligning state law with new and improved standards developed by the National Association of Insurance Commissioners in two key areas:
Improved oversight of the corporate governance policies and practices of insurance companies; including their board management structure, code of conduct, and risk-management processes.
Preserved national system of state-based insurance regulation by clarifying the role of state insurance departments as group-wide supervisors over multi-national insurance groups, as part of the Insurance Holding Company System Regulator Act.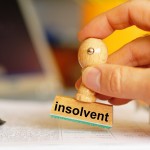 "As the largest insurance market in the country, California is again leading the way in improving the regulation of insurance companies," Jones said in a statement. "AB 553 includes an urgency clause so California can have these new consumer protection tools in place as soon as possible. I'd like to thank Assembly Member Daly for authoring this important bill."
AB 553 was approved by the Assembly and Senate unanimously. The bill takes effect immediately.