California Regulators Consider Investigation of PG&E Safety Culture
California utility regulators are considering an investigation into the safety culture and governance of PG&E Corp., citing persistent lapses in company oversight.
If approved, the California Public Utilities Commission would investigate the "organizational culture, governance and operations" at PG&E to determine whether the utility is adequately addressing safety concerns, the agency said in an e- mailed statement on Monday. The agency will vote on the investigation, which would include a look into executive compensation packages and could lead to new safety requirements, as soon as Aug. 27.
The move comes after the panel imposed a $1.6 billion penalty on PG&E in April for failures that led to a deadly natural gas blast in San Bruno, California, in 2010. After imposing the fine, commission president Michael Picker questioned whether PG&E was too large to "succeed at safety." Since the explosion, PG&E has been cited for failing to conduct leak surveys, violating safety codes and lacking quality control procedures.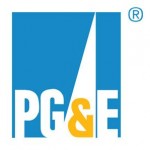 "The CPUC is considering this investigation to determine whether PG&E's persistent issues are rooted in organizational culture and governance, and what PG&E Corporation's role is in PG&E's safety culture," the agency said.
PG&E spokesman Keith Stephens said by e-mail that the company looks "forward to a constructive dialogue with the commission and staff."
The commission said "accidents and events" continue to occur after PG&E had promised reforms in the wake of the San Bruno explosion that killed eight people.
Since the incident, PG&E has replaced its chief executive officer, separated its gas operations from its electric utility business and put executives through safety training.
"I think the company has been focused on these issues and I don't know what more this will serve," Paul Patterson, a New York-based analyst for Glenrock Associates LLC, said in an interview.
The CPUC itself has come under scrutiny for its relationship with PG&E. The U.S. Attorney's office in San Francisco and California's attorney general are investigating communications between the company's Pacific Gas & Electric utility and the commission.
Related: