Small Quake Strikes Near Mammoth Lakes in California
A minor earthquake has hit a rural area near Mammoth Lakes, Calif., but authorities say there have been no reports of damage.
The United States Geological Survey reported Saturday that the preliminary magnitude 3.7 earthquake occurred about 7 a.m. Saturday, about 10 miles southeast of the resort town.
The Mono County Sheriff's Department says it has received no reports of damage.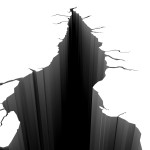 Mammoth Lakes is near the Nevada border, about a 300-mile drive from San Francisco.
Copyright 2020 Associated Press. All rights reserved. This material may not be published, broadcast, rewritten or redistributed.