Woodruff-Sawyer in California Names Ritthaler Vice President
Woodruff-Sawyer & Co. has named Mike Ritthaler vice president and technology practice director.
Ritthaler will be based in San Francisco, Calif. and will lead efforts to further the firm's niche in the technology industry.
He has more than 25 years in the insurance industry specializing in the property/casualty and technology space. Prior to Woodruff-Sawyer, Ritthaler was director of operations in the national technology practice at Aon.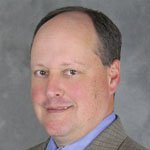 Woodruff-Sawyer is an independent insurance brokerage, and a partner of Assurex Global and International Benefits Network