Quakes Still Rattling Area East of San Francisco
A series of small earthquakes that have struck east of San Francisco since last week continue to rattle the region.
KGO-TV reported Tuesday that the largest one so far, a magnitude-3.5 temblor struck around 4:20 p.m. Monday, according to the U.S. Geological Survey. No injuries or major damage has been report
A weaker one, measuring 2.5 magnitude, hit about 5:45 p.m. Monday
Later, about 9:30 p.m., a 2.9 and 2.8 earthquake struck the area less than a minute apart, the station reports.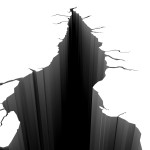 There have now been more than 200 quakes in the past week.
All were centered around San Ramon on either the Calaveras Fault, or off-shoots of it.
Seismologists still say that swarms are not unusual and not cause for any extra concern.
Copyright 2021 Associated Press. All rights reserved. This material may not be published, broadcast, rewritten or redistributed.