Washington Judge Orders Lender to Pay Homeowner $213K for Distress
A nationwide mortgage lender is appealing a $213,000 emotional distress judgment awarded to a Bellevue, Wash. mom who was fighting to keep her home.
Leticia Lucero sued Cenlar after the company failed to notify lenders her home was no longer in foreclosure. She then noticed charges amounting to more than $26,000 on her mortgage.
Judge Robert Lasnik, a federal judge in Seattle, found the company was annoyed Lucero sued and was tacking its legal fees related to her case onto her mortgage.
The judge wrote in his opinion that nothing in state law allows Cenlar to make Lucero pay the company's legal fees.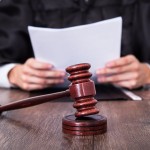 Cenlar could not be reached for comment.
An attorney for Lucero says the ruling could mean other cases where homeowners argue lenders are causing emotional distress during negotiations.
Copyright 2021 Associated Press. All rights reserved. This material may not be published, broadcast, rewritten or redistributed.