Woodruff-Sawyer Names Landucci Vice President in California
Woodruff-Sawyer & Co. has named Michael Landucci vice president and account executive of the firm's San Francisco, Calif.-based construction practice.
He has 14 years of experience and has specialized in risk management and coverage placement for mid-size and large U.S. construction companies.
Landucci was with the construction and real estate group at Wells Fargo Insurance prior to Woodruff-Sawyer.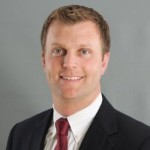 He began his career at Liberty Mutual in 2002, where he focused on workers' compensation before moving on to join Allied North America, which was acquired by AON in 2009.
Woodruff-Sawyer is an independent insurance brokerage, and a partner of Assurex Global and International Benefits Network.