Utah Employers Must Accommodate Breast-Feeding Workers
Utah is joining more than a dozen states to require businesses to offer breast-feeding and pregnant employees accommodations such as extra breaks during work.
Republican Gov. Gary Herbert signed a law this week that makes it a requirement for employers with 15 or more workers.
It does not require businesses to allow employees to bring their children to work to breastfeed.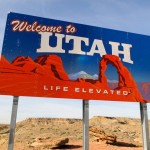 The new rule comes on the heels of a law Utah passed in 2015 that made it illegal to discriminate against pregnant and breast-feeding women at work.
Copyright 2021 Associated Press. All rights reserved. This material may not be published, broadcast, rewritten or redistributed.