Lockton Names Petrosino Chief Operating Officer of U.S. Pacific Operations
Gary Petrosino has joined Lockton as chief operating officer of the global insurance broker's Pacific operations in the U.S.
Petrosino will be responsible for leading a team of more than 500 associates in the California offices of Los Angeles, San Francisco, San Diego, Encino, Irvine and San Jose.
Petrosino succeeds Lenny Fodemski. Fodemski was promoted to a new role as an executive vice president in Lockton's holding company. He will serve as a business advisor to Lockton operations across the U.S.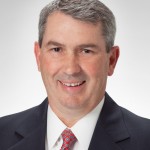 Petrosino previously spent 37 years at Chubb Group of Insurance Cos., most recently as executive vice president and Western U.S. field operations officer. He started as a marine underwriter, working in New York City, Sao Paolo, New Haven, and Long Island. He has led branch offices for Chubb and been the senior vice president for the Latin American Zone.
Kansas City, Mo.-based Lockton is a privately held independent insurance broker.