Idaho Non-Resident Producer License Revoked
The Idaho Department of Insurance received notice from the Washington Office of Insurance Commissioner revoking the license of Randy W. Tate, a Washington resident.
Idaho insurance code gives the director the right to revoke any insurance producer license that has been revoked in the licensee's home state.
Tate's Idaho insurance license was revoked effective May 17.
Washington Insurance Commissioner Mike Kreidler reportedly found that Tate was fraudulently creating and submitting insurance applications for past customers without their knowledge or consent and using financial information previously obtained from these customers to pay for the fraudulent policies.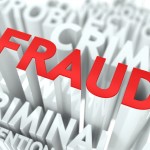 Customers discovered the unauthorized bank withdrawals, and then Tate's fraudulent scheme was uncovered and his license revoked.
"We are publishing this action due to the close proximity of Mr. Tate to Idaho consumers," Director Dean Cameron said in a statement.
Tate has been licensed in Idaho since April 2012.